The easy to use Strada Mobile parking app
Park easily using Strada Mobile
Grab your phone! Download the free Strada Mobile parking app. Find, pay and top up your parking session instantly.
What are the benefits of Strada Mobile?
Parking is easier, safer and faster with the Strada Mobile app
Stay in control of your parking with smart reminders. Top up your parking session directly through the app before your time expires.
Want to stay longer? Extend your parking session directly through the app, without returning to your car.
Want to leave earlier than expected? Save money by only paying for the time you use.
Find parking faster. Strada Mobile displays map locations to easily pinpoint where you can park.
Manage your payments securely through your account. Strada Mobile will store your preferred payment method.
If Strada Mobile is not available in your location, contact our customer service team for more information and proposed rollout dates.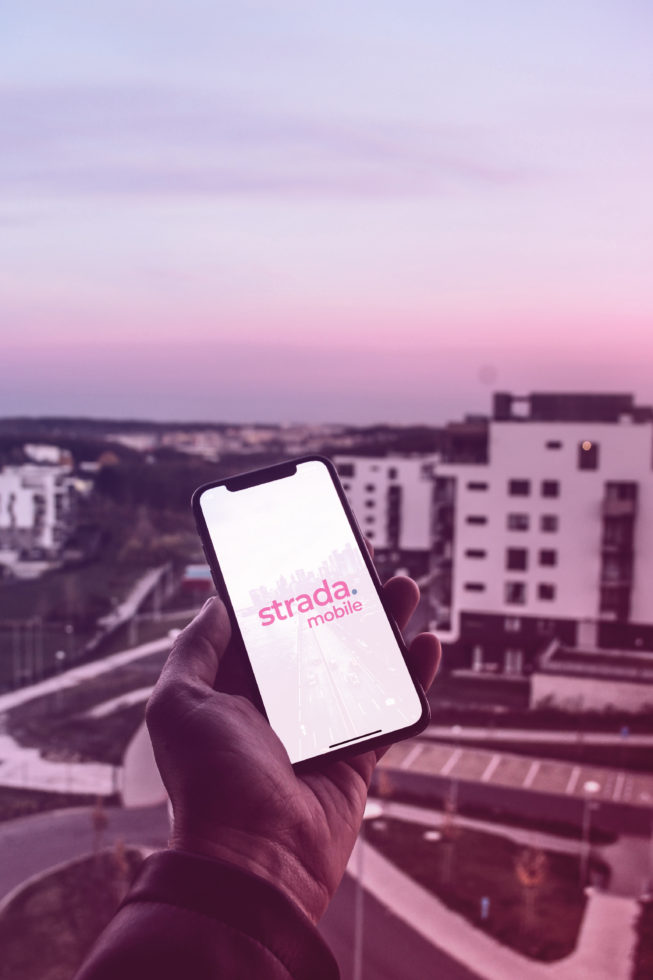 The parking app will find your location by GPS. Select the droplet closest to your car and one click to start the session! You can also select a zone from the list or choose one of your favorite zones.
Select the amount of time needed for your stay. Receive a parking notification before your time expires! You want to stay longer than expected or running late? Extend the parking time to avoid parking tickets! Forgot to pay for parking? Pay from anywhere!
Confirm your parking payment and receive a confirmation. You will find the running ticket in your ticket overview in the app. Your parking session will be moved to 'parking history'. You can find an overview of all parking activities and costs here. All Strada Mobile payments are electronically transmitted to parking enforcement staff.